Auditing is the evaluation of documentation and evidence in connection with the economic and transaction activities of a business. Financial audit guarantees that financial statements and disclosures are free from material misstatement.
The business audit is managed by the Generally Accepted Auditing Standards (GAAS). These standards expect auditors to be technically knowledgeable firms or individuals, who not just exercise professional care but also act autonomously from the companies they audit.
With a focus that is specific to each business and industry, audit procedures are tailored to the particular operations and reporting requirements of clients. As such, an audit is not simply performed to comply with statutory or regulatory requirements by Corporate Tax Consultants but we will also serve to assist clients seeking additional capital, better terms from the company's bankers, looking for investors or wanting to improve their operations and find out the primary lacking in the Internal control scenarios. We focus on areas important to the client's business and help them face challenges with confidence. The experience of audit teams, covering many industries and service sectors, enables us to focus on key areas of risk, adequacy of internal controls and potential areas of fraud. Our Clients recommend our services to others with an outstanding ratings and trust in us.
We can provide – STATUTORY AUDIT, INTERNAL AUDIT, LOAN PURPOSE AUDIT, FORENSIC AUDIT, REAL ESTATE AUDIT, FREE ZONE AUDIT.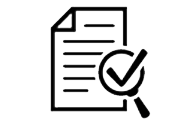 Statutory Audit- A statutory audit is a legally required check of the accuracy of the financial statements and records of a company or government. A statutory audit is intended to determine if an organisation delivers an honest and accurate representation of its financial position by evaluating information, such as bank balances, financial transactions, and accounting records.
At 7 Strokes, we prepare audit report, aimed at highlighting whether the financial statements prepared by an organisation present a true and fair picture, and if they have been prepared in accordance with the appropriate reporting framework.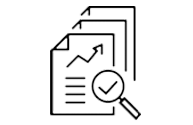 Internal Audit- Internal auditing is the evaluation of internal controls of the company, the risks involved in financial reporting and bookkeeping as well as data collection and regulatory compliance. An internal auditor reviews every aspect of the company from management's ethics to effectiveness of strategies applied for operating activities in different departments.
The core purpose of internal auditing is to provide insight into an organization's culture, policies, procedures, and aid board and management oversight by verifying internal controls such as operating effectiveness, risk mitigation controls, and compliance with relevant laws or regulations.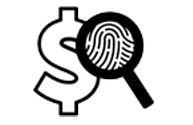 Forensic Audit- A forensic audit is an analysis and review of the financial records of a company or person to extract facts, which can be used in a court of law. Forensic auditing is a speciality in the accounting industry, and most major accounting firms have a department forensic auditing. Forensic audits include the experience in accounting and auditing practices as well as expert knowledge of forensic audit's legal framework.
Forensic audits cover a large spectrum of investigative activities like to prosecute a party for fraud, embezzlement or other financial crimes.
The forensic audit process is similar to a traditional financial audit — planning, gathering evidence, and writing a report — with the additional step of a possible appearance in court.
RERA Audit - The RERA (Real Estate Regulatory Authority) of UAE requires the audit of the projects registered with them in the UAE and for the same purpose RERA has approved only 25 auditors in the UAE who are eligible to perform the real estate audit.